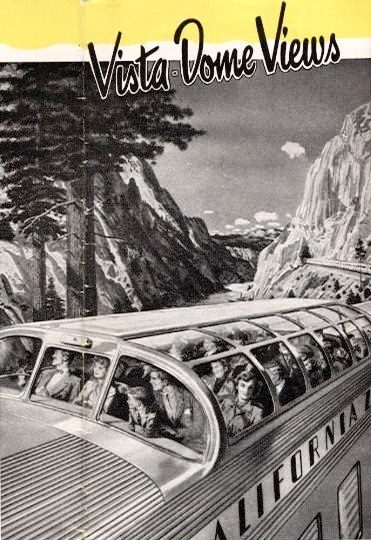 What's New
June 6, 2011
* Add a second Worcester Three Deckers album

April 17, 2011
* Add more photos to the second Worcester photos album
* Update the Circus Train album

October 31, 2010
* Add a second album of Worcester photos

October 27, 2009

September 27, 2009
* Even more Vista Dome photos. Over 80 images now!
* More Vista Dome marketing images

September 12, 2009
* More Worcester Album photos

May 10, 2009
* Add more photos to the Worcester Album

Welcome aboard VistaDome Views, my little train station and photo album on the 'net. Follow me on my train trips all around North America and see the sights that I've seen. View photos of places I've visited as well as collections of photos I've taken in New England. Of course, a web site named VistaDome Views also has numerous pictures of VistaDomes.
I've ridden on trains in 44 states in the USA, plus D.C, and 6 provinces in Canada. Amtrak, VIA Rail and a variety of tourist railroads from the Seashore Trolly Museum to the Orange Empire Railway Museum. I have taken photos of many of the trains I've seen and ridden on. I've ridden on trains pulled by steam, diesel and electric locomotives of all shapes and sizes.
I've got a large selections of railroad pictures. There are views from the trains I've ridden on along with photos of these trains. I've got pictures of the places I've visited while riding on Amtrak and VIA Rail trains, including photographs of numerous train stations. There are albums of trains I, as a railfan, have photograhed.
Along with the train pictures, I present for your viewing pleasure photographs of Boston, Saxonville, New England, Manhattan and other locations in the northeast.
There are views of VistaDomes. All different kinds of images with VistaDomes. Pictures on postcards, pictures in advertisements, and images used on brochures for trains that featured VistaDome cars, most notably the California Zephyr. I've ridden on a few VistaDomes and have pictures of the inside and outside of these cars.
---
My Rail Adventures
Photo Galleries
Railroad Photo Galleries
Other stuff