Saxonville Mills main tower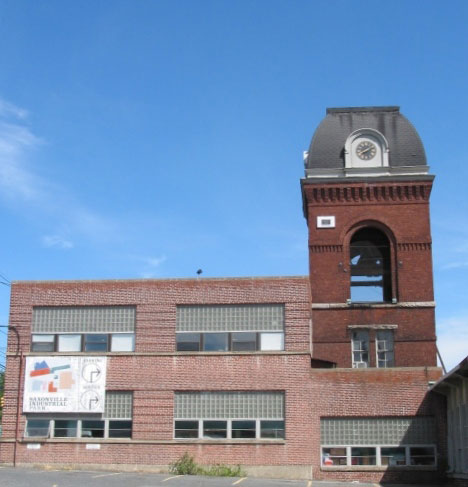 At the Saxonville Mills the Main Tower was erected in 1884. The tower reflects the "Second Empire" or French Mansard design that was very much the fashion at that time. The mill bell can still be seen. This bell set the routine for village life in Saxonville for many years. The clock faces were added in the mid 1990's. The bell used in the original mill complex was cast by the Paul Revere foundry, but melted in the great fire, (the Framingham Historical Society has a piece of the original bell on display).
The tower has been named the Josephine Kochnowicz Tower. A lifelong resident of Saxonville, Josephine Kochnowicz's career never left the Mills. She was an employee of the Roxbury Carpet Company then went to work at the Saxonville Realty Trust which owns and manages the Saxonville Industrial Park. In 1973 she saved some of the original mill records dating back as far as 1848 and later donated them to the Framingham Historical Society.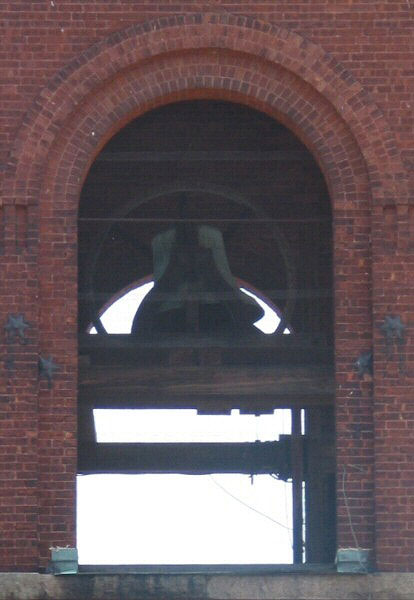 Walking tour of Historic Saxonville
| | | |
| --- | --- | --- |
| Previous stop, Saxonville Mills | Go to the Tour Map | Next stop, Saxonville Dam |